We have three big updates and more coming in April that we're excited to announce.
Vantage 1.0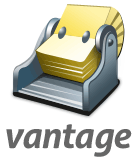 The first, widely available version of Vantage, the business directory application theme from AppThemes, will be on sale by April 27. That's right — this release will be available to everyone, not only club members. Of course, all AppThemes Club members will have access to Vantage 1.0, too.
The release of Vantage has been a long time coming. To show our appreciation for your patience, Vantage will be on sale for the first week following the release. As mentioned in a previous post, Vantage will be available for 30% off the regular price of $99 for standard and $159 for developer. This sale will only last a week, so make sure you mark your calendar.
Read more