Sound the Trumpets, Vantage is Here!
Here ye! Here ye! AppThemes is proud to announce our latest creation, Vantage!

Vantage is a powerful and robust business directory theme for WordPress that's easy to use and even easier to setup. It's fast, got lots of horsepower under the hood, and uses our new drag and drop form builder which will help transform your site into an interactive, money-making, community-building machine.
It's on Sale!

As promised, Vantage will be on sale for 30% during the first week, after which it'll jump back to its normal price of $99. It's a little token of appreciation to everyone that has waited patiently (or not so patiently) for Vantage to become available. The sale lasts until next Tuesday, May 8th. Purchase Vantage here and use coupon code: GETVANTAGE
Learn More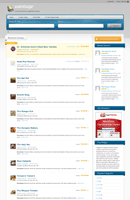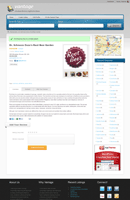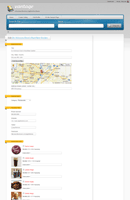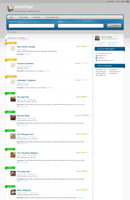 The Nitty Gritty
Business Listings
Once setup, Vantage makes it a breeze to add or sell business listings. Each listing contains contact info, website, social links, pictures, overview text, locator map and more. You can charge for listings and upsell featured listings prominently displayed on the home page and category pages.
Business Reviews
Since interactivity keeps visitors coming back to your site, Vantage includes a review and ratings system. Users can rate a business on a five-star scale and leave a detailed, text review about their experience with that business.
Monetize Your Site
Vantage allows you to charge for listings and upsell for featured listings. Or, you can use Vantage to build traffic to your site and charge for banner ads. Either way, Vantage give you a great start to creating an income-generating web site. If you can build the traffic, Vantage makes it easy to generate the revenue.
Not Just a Directory
Vantage includes pages, a blog, and all the other features you'd expect from a premium WordPress app. This means you can build a fully immersive experience and make the business directory just a part of that experience.
Much, Much More
These features just scratch the surface of what Vantage is capable of doing. We suggest reading the theme overview page or checking out the demo to learn more. It's also just the first step in what Vantage will ultimately become.
Over the next few months, we'll be adding more features like events, coupons and discounts, multiple pricing options, user favorites, owner responses to reviews, claim a business, more social integration, custom fields for users, additional payment options, and more. We'll also have tutorials for developers on how you can easily extend Vantage (payment gateways, etc.).
Don't Forget, It's on Sale for Just this Week!
Seriously, it's flying off the shelves and we're running out of stock so you better get your copy now! Don't forget to use the discount code GETVANTAGE for 30% off.
What's Included in Vantage 1.0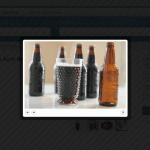 All the basics of what you would expect from a business directory theme.
Business listings with business address, contact, website, social links and description
Pictures including a thumbnail / featured image – pictures open in a lightbox
Reviews and ratings
Editable user accounts
User dashboard to manage reviews and listings
Keyword and location-based search using Google Maps API
Multi-tier categorization system
Search engine optimized
Multiple page templates
Editable menus in header and footer
Email notifications for new listings and reviews
Localization support
Theme color options
Separate blog and page templates to promote your directory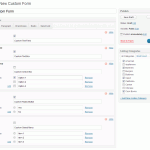 Vantage Extras
All new custom forms and custom fields with an even easier to use AppThemes form builder
Refine search features like search radius, category and sorting filters
Custom user admin bar that leverages the power of the WordPress admin bar
Easy log in form on every page
Integration with ShareThis social sharing plugin
Sidebars and Custom Widgets
Four fully widgetized sidebars: main, single listing, search results and single page
Four widgetized spots in the global footer

One widgetized spot in the global header, perfect for a 468×60 ad banner

Create listing button is widgetized so you control where it is placed on a page
Sidebar map widget with exact location of business listing
Recent reviews
Recent listings
Popular and related categories
Sidebar and footer ad widget
Vantage social connect widget for footer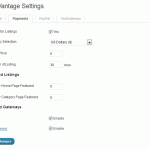 Monetizing Vantage
Charge a fee for business listings
View all transactions via admin panel
Additional fee for home page and category featured listings
Standard ad widget can be used in four pre-installed sidebars and four slots in the global page footer
Widgetized location in the header that is perfect for a 468×60 banner
Taking Payments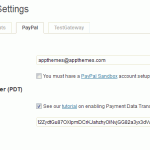 All payment gateways created as plugins
Comes prepackaged with PayPal
Uses PayPal Payment Data Transfer for greater security
Test gateway for testing transactions on your site (available version 1.1)