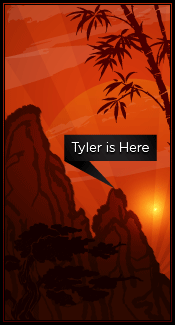 Note: With Vantage 1.0.1 release coming in the next week or two, I've asked one of our developers – Tyler Carter – to write a blog post about it. Cheers ~ Shannon.
Sitting here in my nice comfortable office chair, behind two screens, looking at a terminal filled with teh codes, I'm excited about what we have coming up in the next few weeks. Vantage, our latest creation, is now getting stronger, faster, and overall more awesome.
Some of you may not know me. My name is Tyler Carter, and I program. I program in coffee shops, in churches, in people's backyards. Sometimes I program on top of a nearby mountain with nothing but the tunes from my iPod and a soda (indeed, I am a blue dot on the Great Debate of the Universe). And yes, I would program on a plane, and I would program on a train. And in a car, and in the rain, and … well now this is just getting silly.
Read more