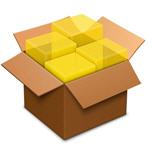 I know most of you are patiently waiting for v3.0 but there are a couple of important fixes that need to be addressed with the current 2.9 version. They primarily affect new customers who are having trouble seeing their image thumbnails or current customers who use international characters and/or some currencies.
If your primary language is English, USD as your currency, and your thumbnail images are working fine, then you don't need to bother with the upgrade unless you really want to.
When I started working on 2.9.3 last week, I wanted to make some other updates but I decided it was best to hold off. Once you add new code, it changes the position of all the text that needs to be translated which results in .po language files getting all messed up. I didn't want to create more work for those who use ClassiPress in another language besides English and with 3.0 due out in January, it just wasn't worth the hassle.
Read more