Sneek Peek at ClassiPress 3.0
Yes, the rumors are true. ClassiPress version 3.0 is late, behind, belated, blown, delayed, held up, hung up, in a bind, in the lurch, jammed, lagging, missed the boat, overdue, postponed, put off, slow, tardy, and any other synonym I failed to list. Why do you ask?
Well, as you might have read from my forum response, there are several reasons but that won't stop us from working hard on getting it completed and released as soon as we possibly can.
If you haven't already purchased ClassiPress and are holding out until 3.0, I recommend you get in now while the prices are still low. They will increase once 3.0 comes out so even if you don't want to install 2.9.3, you can lock in your price and just wait for the free 3.0 update. Don't say I didn't warn you. 😉
In the meantime, I wanted to treat you to a sneek peek at what the new ClassiPress will look like. This is a first hand look of never before seen screen shots. There will be 5 different color variations so don't be upset if you don't like this shade of blue.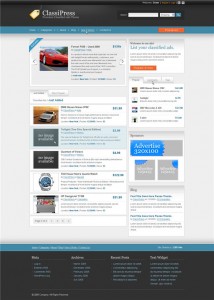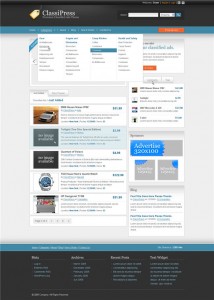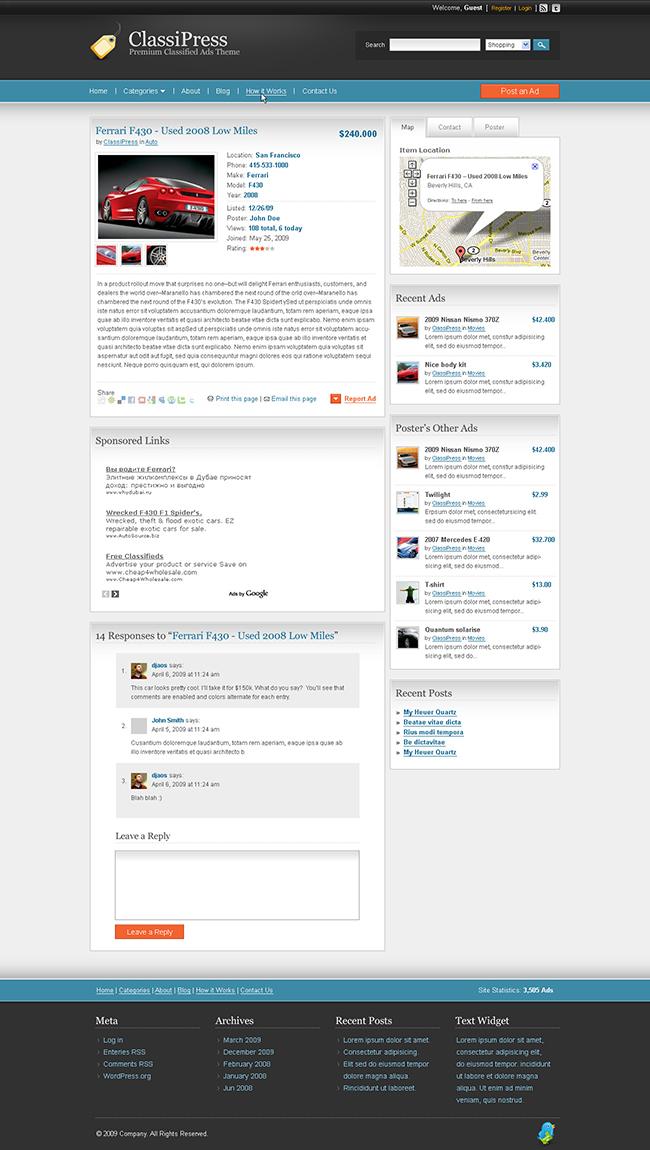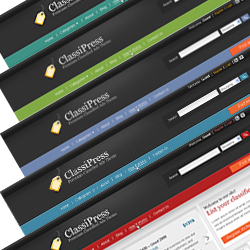 The inner pages are still being finalized but i will post them as soon as they are finished and approved. When will ClassiPress 3.0 be available? Read the forum post link included above to find out the details. 🙂
Any feedback of this design is of course welcome but it's already pretty much locked and loaded at this point.