ClassiPress v2.9.3 Coming Soon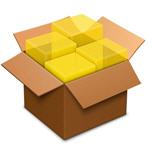 I know most of you are patiently waiting for v3.0 but there are a couple of important fixes that need to be addressed with the current 2.9 version. They primarily affect new customers who are having trouble seeing their image thumbnails or current customers who use international characters and/or some currencies.
If your primary language is English, USD as your currency, and your thumbnail images are working fine, then you don't need to bother with the upgrade unless you really want to.
When I started working on 2.9.3 last week, I wanted to make some other updates but I decided it was best to hold off. Once you add new code, it changes the position of all the text that needs to be translated which results in .po language files getting all messed up. I didn't want to create more work for those who use ClassiPress in another language besides English and with 3.0 due out in January, it just wasn't worth the hassle.
The good news is this release will not affect the translation files (.po) so you won't need to re-edit them. The files that were edited either had no text to translate or were just altered without pushing the rest of the code down the page. The only thing you will notice is that five new PayPal currencies were added at the end of the drop down list instead of alphabetically listing them. This was to prevent any existing language files from having to be updated. They will be alphabetized in 3.0.
Here are some of the changes to expect from this small release
Added a path sniffer feature to discover uploads image directory. This helps resolve an issue for some where the thumbnail images are blank on the home and single pages.
Changed from using php mail to wp_mail on "report ad" and "send message" features. This resolves an intl character issue and problems sending email on some hosts.
Added PayPal support for five new currencies which include the Brazilian Real, Malaysian Ringgits, Philippine Pesos, Taiwan New Dollars, and Thai Baht.
Updated all plugins to the latest versions.
Again, if you are an English speaking customer selling ads in USD and don't have any issues with your image thumbnails, you don't need to take any action. If you do however, feel compelled to upgrade, you can always use your original e-junkie download link to get the latest version.
I still need to finish up on some testing but plan on seeing 2.9.3 out no later than this Sunday 12/20/09.