JobRoller 1.7 is here with some fantastic updates! Here's a taste of what's in JobRoller 1.7.
Be sure to read the full post as there are important notes for those choosing to update to JobRoller 1.7.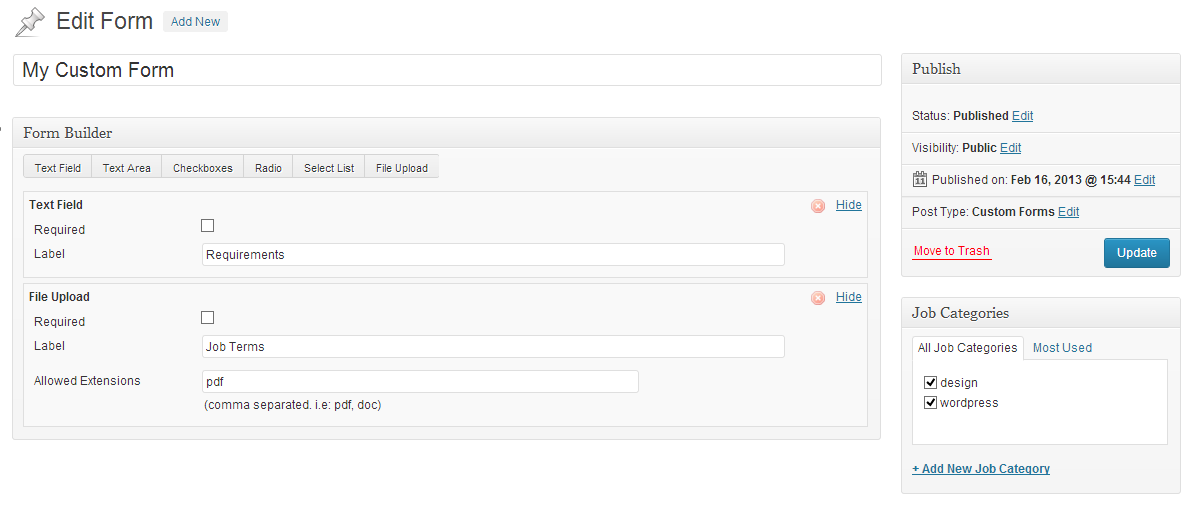 Custom Forms
Those who already own Vantage, should already be familiar with this feature. It works like the normal Posts menu on WP backend, but to create custom forms. Each new form can have any custom field type and can be assigned to one or multiple categories.
Read more