JobRoller Version 1.9.0 is Here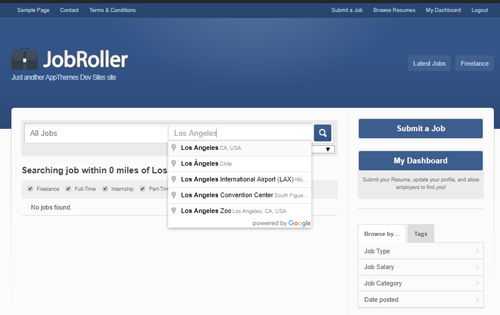 A new version of JobRoller, 1.9.0 is now available which allows users to implement the new AppMaps Plugins. Along with the ability to implement alternatives to Google Maps on a JobRoller website, users can also take advantage of the recently added currencies and improved help texts within the settings menu.
Any issues our users of JobRoller have previously reported have also been addressed in this latest version. This includes a handful of typos and minor map issues. We appreciate the feedback we have received from our customers in terms of the JobRoller AppTheme and hope this latest version has addressed any mentioned issues.
Additions in JobRoller 1.9.0
As mentioned above, the most significant difference in this JobRoller version is the ability to choose your maps provider. Either one of the AppMaps Module Plugins can be installed to use Bing or Mapquest on a JobRoller site. While the majority of users choose to use Google Maps, those who aren't fond of the recent associated map charges now have the opportunity to change to a different provider.
Geo Services for JobRoller
Due to the recent availability of  different map providers for JobRoller, the maps settings menu has now been moved. Map settings can now be found within the Geo Services menu under JobRoller within the WordPress admin dashboard. The tabs displayed within the Geo Services menu are a direct result of the Geo Services provider/s you have chosen to use. The best part is, you can use a different provider for your JobRoller Geocoder and your JobRoller Maps meaning different API Keys are an option. These are split into two different tabs.

Location Improvements for JobRoller
The "Location" field in the search form now implements the "Address Auto-suggest" feature from the 'AppMaps' module. It can use other services, such as "Bing Autosuggest API" or "Mapquest Place Search API", not only the "Google Place Search API". This will depend on which service provider you are using.
The Smart Radius in the location search field has also been implemented in this latest version of JobRoller. For example, if you visitor searches by country and the default radius option is empty, search results for the whole country will be displayed when the user clicks the search button.
Furthermore, geocoders and maps can also be disabled on a site where location is not relevant. For example, your JobRoller website may only be for jobs in a specific area.

Additional Currencies for JobRoller
A number of new currencies can now be accepted on a JobRoller website. The full list of accepted currencies can be found under the Payment Settings menu.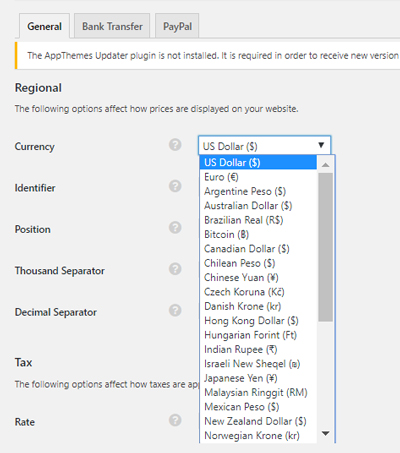 New/Related Tutorials for JobRoller
We've linked a new Geo-services Tutorial below for those wishing to alter their maps provider.