Escrow Payments Status Update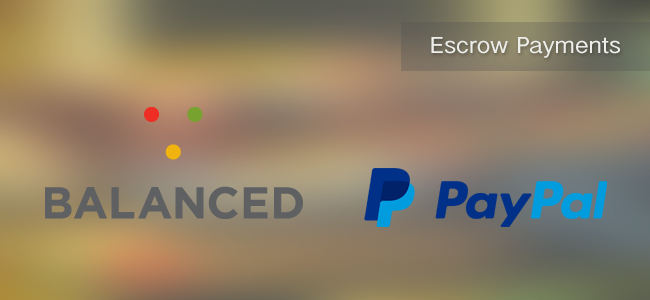 Work has begun on a new escrow system which means HireBee and Taskerr will be able to offer percentage-based fees (in addition to fixed fees). This has been the number one requested feature of both themes (even though Taskerr hasn't even been released).
We'll initially roll out PayPal Adaptive Payments — the most globally accepted escrow gateway option. Next in line will be an up-and-coming escrow service called, Balanced Payments. Both are powerful solutions that any site owner should consider to maximize their sales.

Pricing
– PayPal Adaptive Payments – FREE
– Balanced Payments – available as an add-on plugin in our WordPress Marketplace.
The base code will be added to our payments module later this month and bundled with each upcoming theme release. Look for it to hit the shelves in HireBee 1.2 and Taskerr 1.1 (both due out in mid Sept).