Taskerr – A Micro Jobs WordPress Theme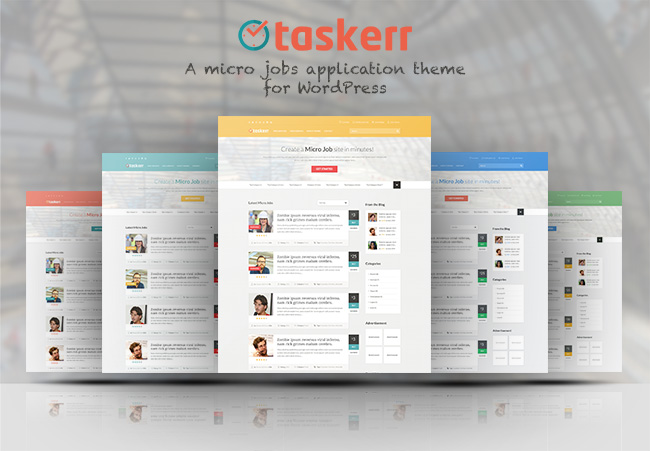 Introducing our latest WordPress application theme, Taskerr! This powerful new theme enables site owners to build their very own micro jobs marketplace. You connect people needing jobs done with others willing to do them.
This underserved niche enables any business imaginable to list their service for a fixed price (which they set). Sites like Fiverr and TaskRabbit are perfect examples of how this amazing new "gig economy" successfully works.
We didn't forget the importance of monetization for site owners which is the cornerstone for all our themes. Easily setup pricing plans and charge sellers a fixed price for listing their services. You can also upsell with featured listings placement. Alternatively, you can take a percentage of each sale (coming soon). This allows you to easily scale your site and earnings potential while providing a useful service marketplace (percentage-based fees via escrow service will be coming soon).
Quick Overview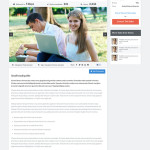 Service Listing
Flexible and complete item details page for sellers to describe their service. Reviews and comments provide feedback and communication channels for potential buyers. People can add it to their favorites, contact the seller, or go ahead and purchase the service.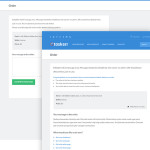 Order Process
Buying services is an easy and painless process. Once confirmation has been received, the project will begin. You can edit each page and the messaging to suit your needs.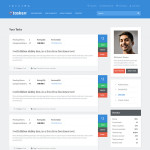 Seller Dashboard
Sellers can manage their services/tasks like a boss. Quickly update any content, images, pricing, etc. View their stats to keep track on overall service performance. Taking a vacation or tired of working on a task? Sellers can easily pause their service instead of deleting it.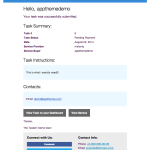 Email Templates
Taskerr includes over 15 different email notifications all of which use a professional and responsive html template. Buyers and sellers can unsubscribe for one or all of these from within their dashboard.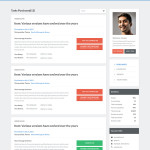 Purchase History
Buyers can easily keep track and manage of all purchases from their dashboard. Make a payment, send the seller a message, and keep track of what's been completed.
Full Details
The Taskerr overview page outlines all the features and functions — complete with screenshots. You can also test drive the theme on our demo site.
On Sale Now!
Taskerr is on sale for 25% off during the first two weeks (expires September 10th, 2014), after which it'll jump back to its normal price of $99. Click here to apply the discount code.