ClassiPress 3.0.3 is Now Available
The latest and greatest version of your favorite Classified Ads Theme has just been released. You can download it immediately from your customer account dashboard.
This patch included over 60 tickets ranging from bug fixes and a few minor enhancements. The most noteworthy change has to do with child themes. 3.0.3 takes full advantage of child theme capability including pluggable ClassiPress functions. No need to modify the core functions and risk losing your changes when it's time to upgrade. You can override certain functions with your own modified version instead. Seth will be writing a tutorial on how to do this soon.
In addition, this sets the stage for an aftermarket of ClassiPress child themes built and contributed by our community. The door is now open for all you developers and we look forward to seeing your child-themes. An official AppThemes Marketplace will be announced later this year.
To see all the changes and which files were affected, take a look at the changelog.txt which is included in the 3.0.3 download. Make sure to read the 3.0.3 upgrade instructions if you are upgrading from 3.0.2. For a high-level of fixes, check out our previous blog post.
The only design change was on the single ad page. Many of you provided us with feedback on this so we listened and added a nice image container box and centered the main image. Here is the before design.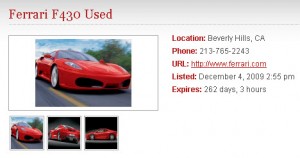 And here is the new image container design included in 3.0.3. The "no image" placeholder image is also centered which looks much better than before.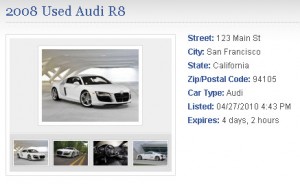 This release is Seth's first official contribution to ClassiPress and AppThemes. He spent many long nights working to get it done so we should all thank him! Next on our roadmap is version 3.1 which will include several new features. Launch date is targeted for September or October.