Vantage 4.0 Launch Bundle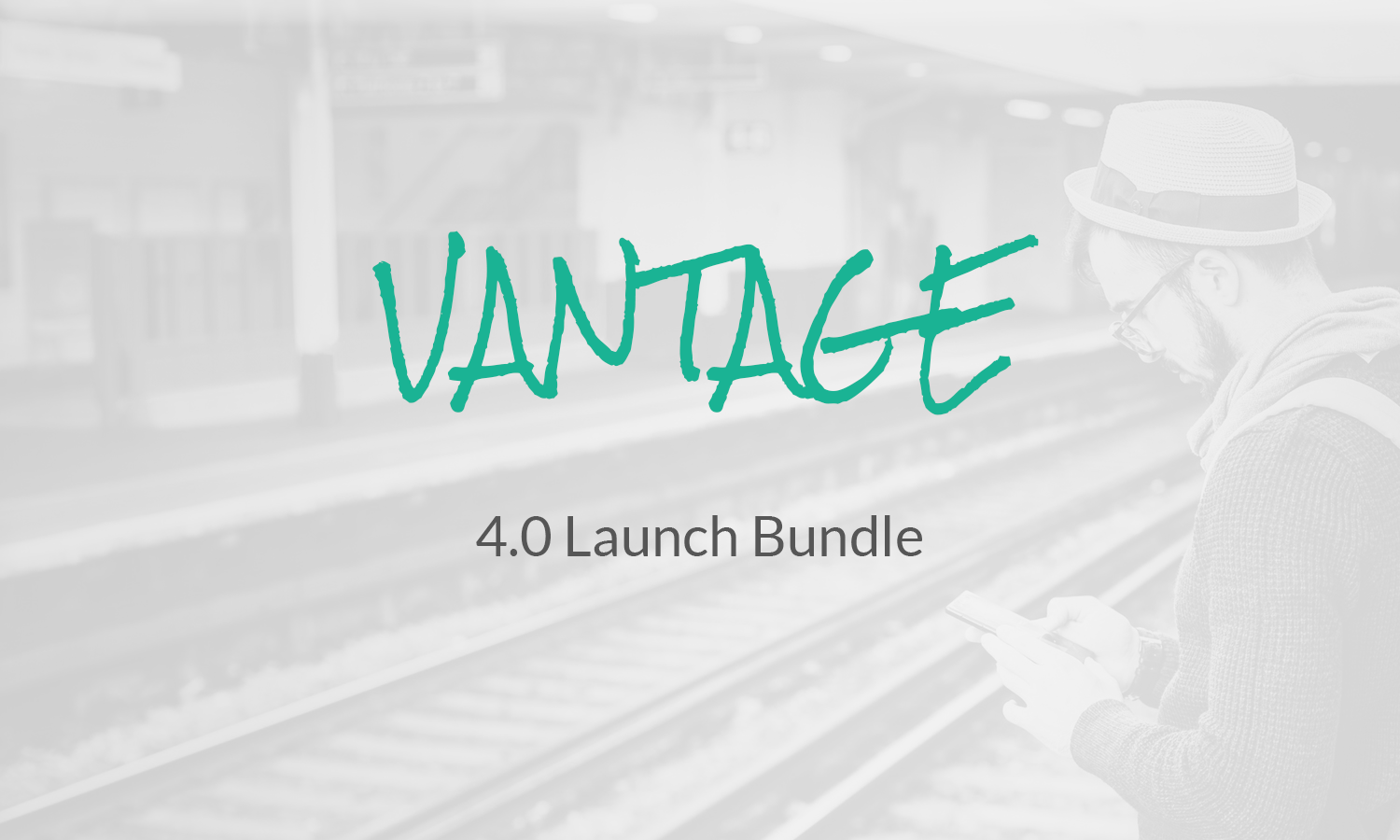 In order to kick off our Vantage 4.0 campaign, we're offering a very special limited time offer. Not only do you get our completely redesigned Vantage theme, you get all the key components for running a successful business listing website.
We've never offered such an amazing deal before (and probably never will again)!

The Bundle Includes
A total package worth $166 for only $99! That's a 40% discount!
This is a limited offer that expires April 21st. Hurry up and get it before it's too late!
Bonus
Anyone who purchases this bundle will also be entered to win a lifetime AppThemes club subscription (a $249 value plus waived $79 annual renewal fees for life)! Winner will be drawn and announced at the end of this promotion!!
Note: This offer cannot be combined with any other offer (e.g. our 50% off web hosting promotion).
FAQ
What if I already bought Vantage 4.0 and want this instead?
You can upgrade by just paying the $30 difference. Login to your account and click on the Upgrade/Renew link. Scroll down and look for "Vantage 4.0 Launch Bundle Upgrade". Click add to cart and checkout! Then, contact us (include your username and receipt #) so we can add it to your account for download.