Vantage 1.2 has been released! This release, Vantage's most Event-ful release ever, really puts Vantage on the map big time. Vantage has navigated and sorted through many new features and excels across multiple categories of greatness.
Check out this list of the highlighted features for version 1.2:
Events
Introducing Events, a new post type that works right along side of Vantage's Listings. Events are like Listings but are date based items used to show upcoming events.
Single Event View:

Event Date Filtered List: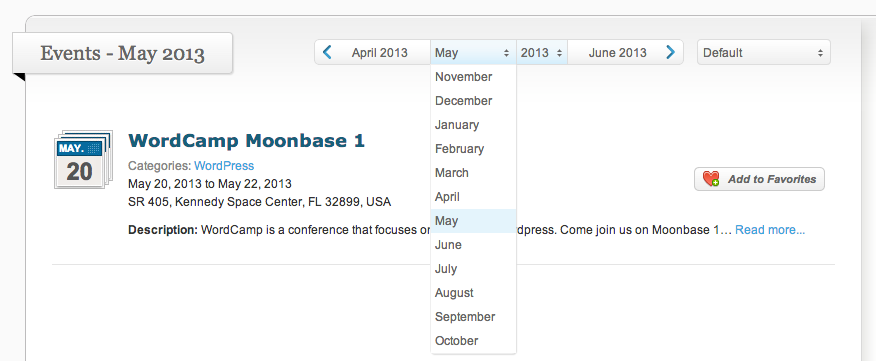 Event Form:
Threaded Comments: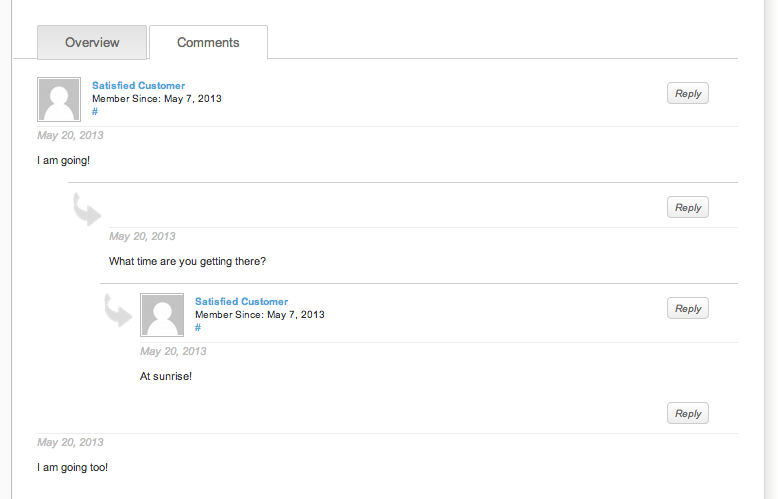 Just like listings, you can charge for events and allow featured events. Pricing for events is completely up to you – provide events for free or charge a fee. Events also comes with a whole new batch of widgets: create event button, popular events, recently added events, similar events and upcoming events.
One more special, custom widget worth noting is the event attendees widget. This widget let's users RSVP for event or see who else is attending an event. You can read more about this widget and how to use it in our Setting Up and Using the Event Attendees Widget tutorial.
Multiple Categories Support and Category Surcharges
Multiple categories are now supported and are available for both Listings and Events. We also added category surcharges. Surcharges allow you to charge a little more for posting events in specific categories.


List Page Sorting
Vantage adds a ton of convenient sorting options for both events and listings.


New AppMaps
In Vantage 1.2, we have moved map settings to a new location: Admin > Vantage > Geo Settings. This is done in anticipation of the soon-to-be-released AppMaps plugin which will allow alternatives to the Google Maps API that comes standard with Vantage. As before, the Geo Settings will control how Vantage works with map APIs to determine locations and distances.


Big Maps
There is now a widgetized sidebar and new widget that will display a big map at the top of the list pages. This new map widget will display different colored markers for Listings and Events. Each marker links directly to the Listing or Event.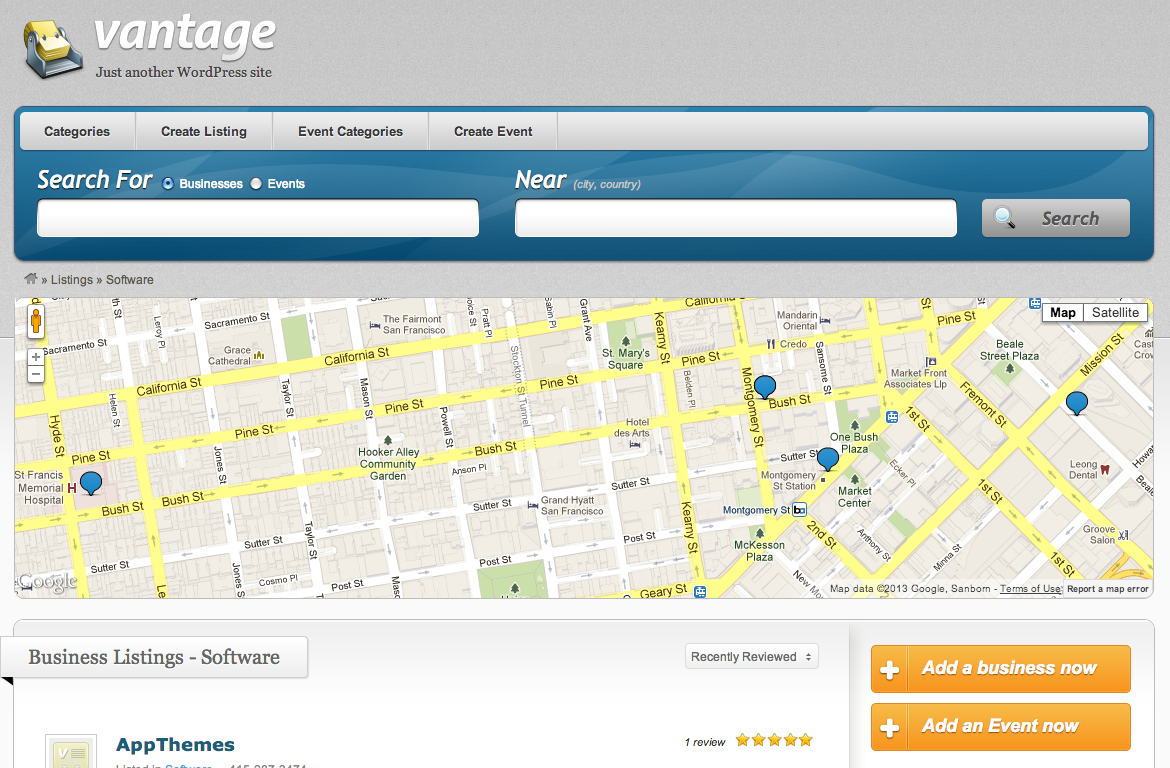 Driving Directions
The map widget now also includes Google driving directions. Driving directions are optional and can be enabled within the widget settings. With a simple button push, users can print the directions in an easily readable format.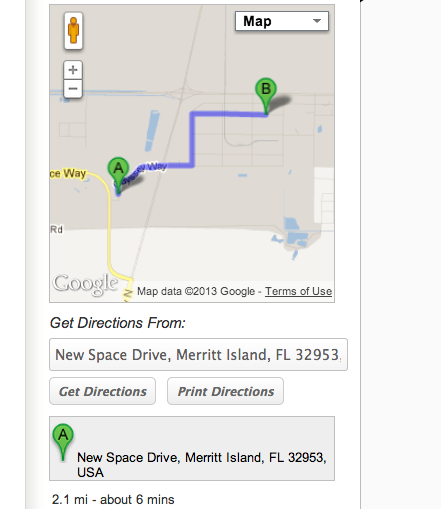 Contact Listing / Event Owner
Your visitors can now contact the Listing owners or Event organizers directly, through a popup contact form available on each Listing and Event page.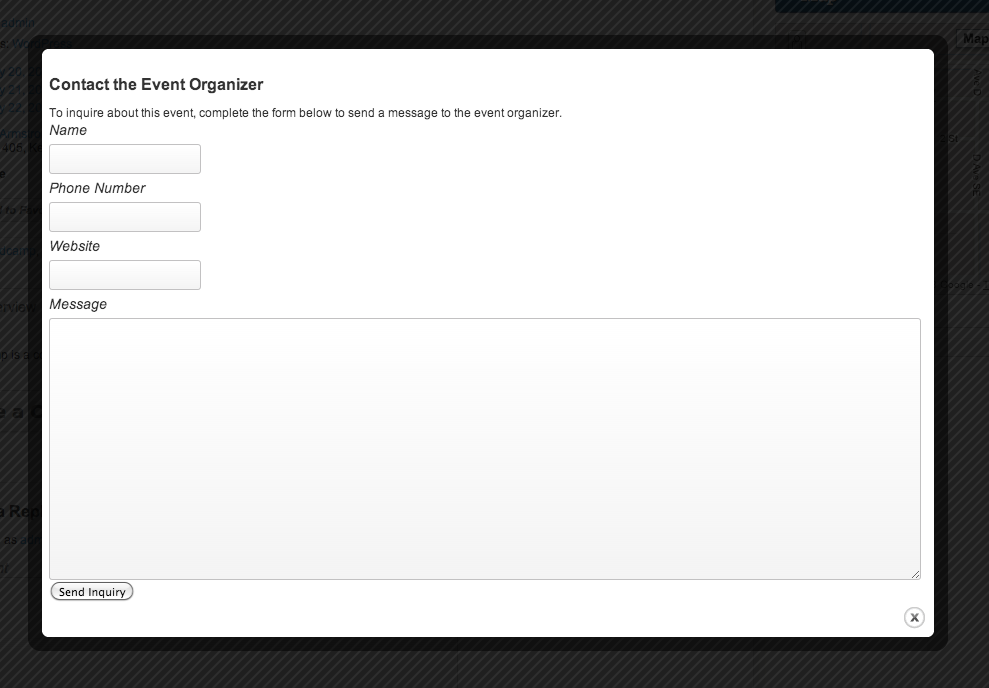 How Do I get This Update?
That's a huge list and there is an even longer list of resolved issues and code improvements that's too long to list here. By now, you must be wondering how to get your hands on the new release. You can download a copy from your customer dashboard. Or better yet, download and install the AppThemes Updater Plugin to make updating a snap!
New Tutorials
To help you along with all these new improvements, we created new tutorials and updated some of our exiting tutorials. As always, our helpful support team is ready to assist you with any needs.