Well, here it is. Vantage 1.1 has been released. With this release, it could be said that we're claiming it may be your favorite release yet. You've been patiently waiting for new features and updates, and we have listened. Our development team has been working hard to deliver an awesome feature-packed release!
Check out this list of the highlighted features:
Claiming Listings
You can now import or input many listings and flag them as "Claimable". When the actual business owner finds their listing on your Vantage site, they can "Claim" it. After their payment, and upon your approval, the listing is handed over to them. They can edit, upload images, upload PDFs, modify any custom fields, etc.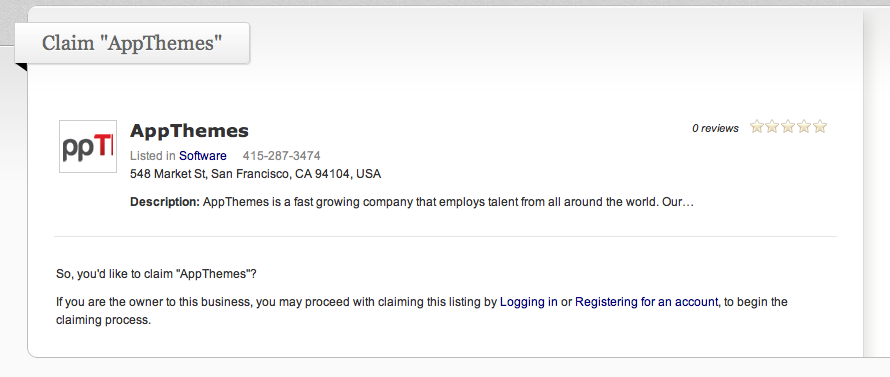 Favorites
As visitors frequent your site, they will certainly come across business listings they like and will want to come back to them again and again. Vantage now has "favorites" where a logged in user can manage a list of their favorite listings.

Improved Location Search
We understand the importance of a strong site search engine and how location plays a big part in a business directory website. That's why we are always looking for smart ways to improve this feature. With this update, when a user types in more general terms, like a city, state or country name, the system will auto generate a default radius for the general area of the location term they used. Just in case you didn't know, Vantage search is backed by the best in the world for location searching, geocoding, and maps: The Google Maps API.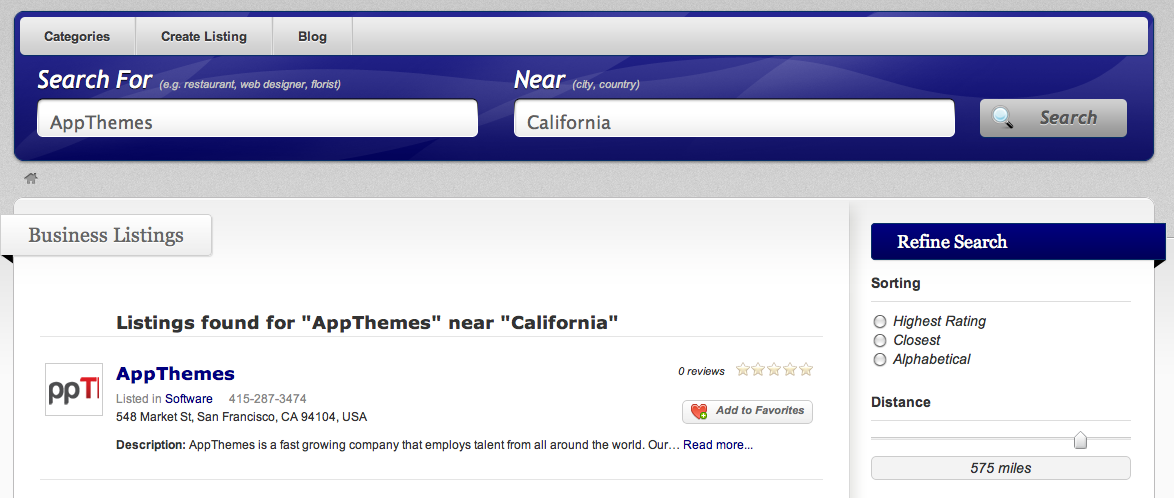 Pricing Plans
Since we know that you use Vantage to generate income, we realize that you need flexible options for pricing. Because of this, we have created Pricing Plans which allow you to do just that! Create multiple pricing plans. Attach the plans to categories. Offer featured as part of the plan or as an upsell. Allow businesses to relist with or without featured or with a completely different price plan. And check this out, listing duration and featured duration are separate! When the featured duration runs out, a business owner can repurchase featured status without repurchasing a new listing. Can you say, "Wow!"
AppThemes Payments
AppThemes is committed to helping it's customers make the most of their business directory site. We have a dedicated team developing payment gateways for Vantage and our other themes. Site owners around the world need options. This means we don't stop at PayPal and Google Wallet. We're building gateways for 2checkout, Stripe, Authorize.net, Pagseguro and more coming. They'll all be available for purchase in our soon to be "officially" announced Marketplace.
If you are a developer who wants to develop a payment gateway for use in our themes, check out our Payments Docs.
WordPress 3.4 Support
WordPress 3.4 came with some really great features. We knew we had to include them! Vantage will sport the new Live Theme Customizer, as well as updated header management so you can better control your logo image and sizing.

PDF Uploads
Uploading Images is great but it doesn't cover every need. Now you can enable PDF (or other desired file formats) to be uploaded and displayed on listings! This means restaurant menus, pricing sheets, brochures and more!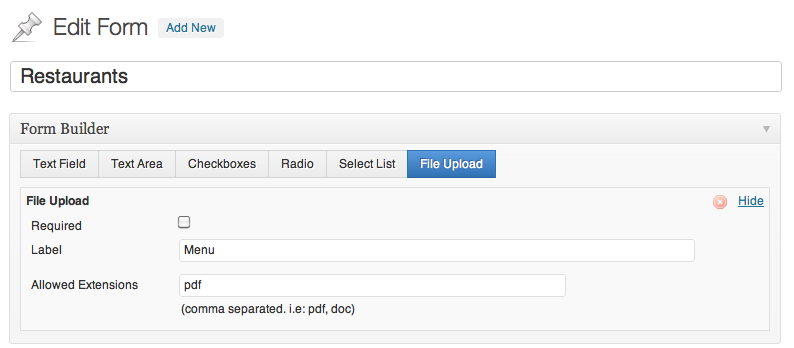 Improved Importer
A good business directory should have lots and lots of listings right? And importing listings gives you a big head start on making that happen. Well, we have greatly improved the csv importer, which now can import remote images, set featured images, and even geo-code the addresses.

wp-admin Interface Improvements
We completed an overhaul of how admins can manage a listing from wp-admin. No more editing or adding listings from the front end. Admins can now manage every listing through the admin panel – including location/address management with map, manage the listing's images/attachments, mark a listing as claimable, manage the listing's contact information, moderation controls, and featured add-on's status and expiration management.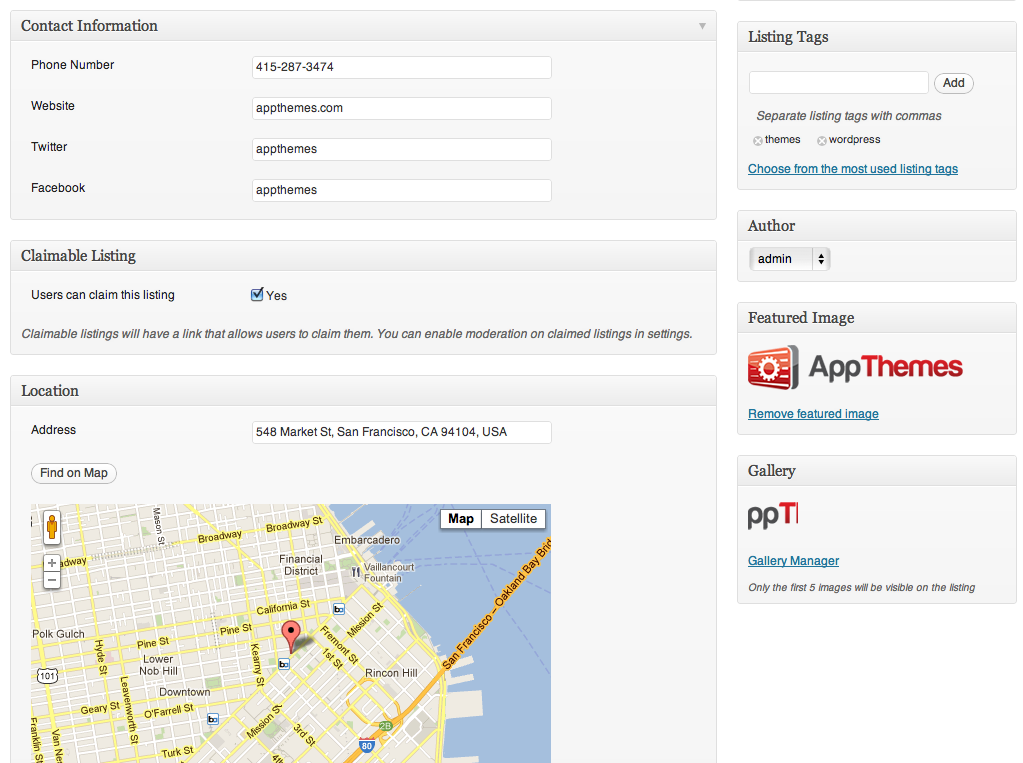 How Do I get This Update?
That's a huge list and there is an even longer list of resolved issues and code improvements that's too long to list here. By now, you must be wondering how to get your hands on the new release. You can download a copy from your customer dashboard. Or better yet, download and install the AppThemes Updater Plugin to make updating a snap!