ClassiPress 3.3 is finally here and it brings several new great features. We've listened to your feedback and have been working hard the last few months to bring you an even more feature-rich theme.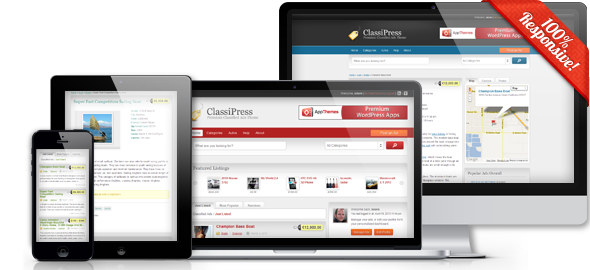 Payments
Our powerful payments framework is now integrated with ClassiPress 3.3 meaning that payment gateways are not limited to PayPal and Bank Transfer anymore. Many additional gateways can be purchased from our Marketplace.

The payments framework adds it's own menu on WP backend and allows site owners to easily manage all payment settings and orders.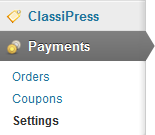 As of the 3.3, many of the payment related settings has been moved to the Payments menu:
price formatting and payment currency selection, previously under "ClassiPress->Pricing"
gateways, previously under "ClassiPress->Gateways"
orders, previously under "ClassiPress->Transactions"
coupons, previously under "ClassiPress->Coupons". Note: to continue use coupons you will need to install Coupons plugin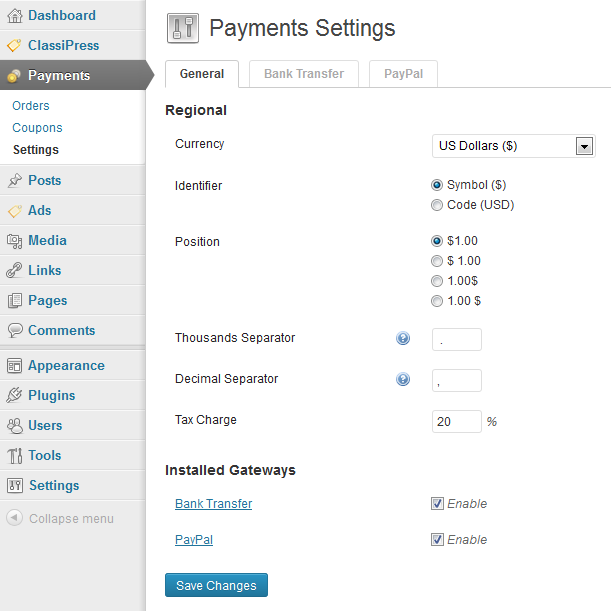 Responsiveness
ClassiPress is now fully responsive which means it scales perfectly on mobile devices.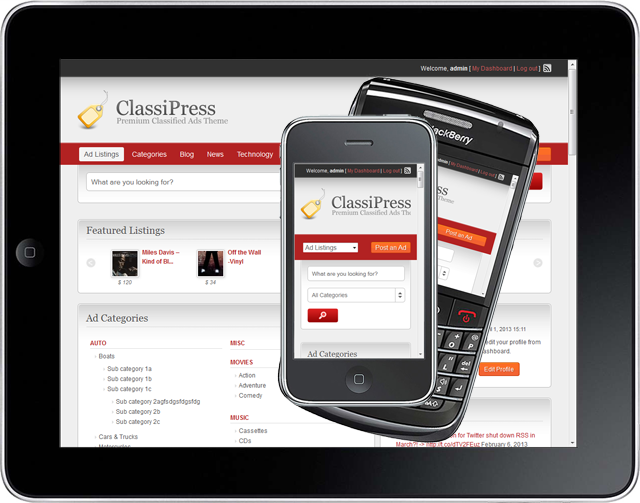 Settings pages
We have implemented new settings pages to make manage settings even easier. All settings are now stored in single WP option, and the select yes/no options has been converted into checkboxes.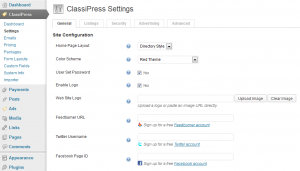 Widgets
We have added 2 new widgets which displays 'Featured' & 'Sold' ads, and into our other widgets has been added items number control – you can specify now how many items to display.
WPML
ClassiPress is now fully compatible with WPML plugin – you can translate your classified ads site to many languages! To make the things happen we have released free WPML Bridge plugin.
Pre-Made Categories Files
Setting up a classified site is easy with ClassiPress and we just made it easier. We have created a pre-made categories file that you can use to import over 800 categories to your ClassiPress site instantly. Better yet, it's completely free. Get yours and save some time!
New ClassiPress Documents Section
We reorganized the ClassiPress documents to make it easier to find the info you need. When you're there, be sure to review the Setting up Payments in ClassiPress 3.3 tutorial.
Much More
These are the major features coming with ClassiPress 3.3, but they are not all. You can read the full list on the changelog.
Upgrading from previous versions
When you activate ClassiPress 3.3, all your previous settings, including pricing, orders and coupons will be automatically upgraded. No additional actions are needed.