Pay2Post: Charge for User-Generated Content
Today we are proud to announce the launch of Pay2Post! Pay2Post is a free plugin that allows you to turn any website, using any theme, into a user-generated content site by charging users to submit posts, pages, or anything else you can imagine.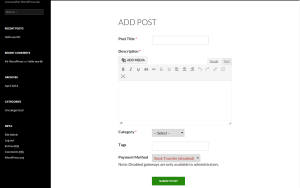 It's easy to setup and works like this:
install Pay2Post as a plugin
insert the Pay2Post shortcode into a page
Viewing the page will reveal a form that will allow your users to enter content and pay for it using the price you specify.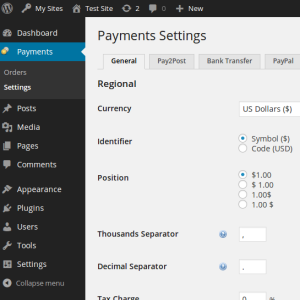 Pay2Post uses AppThemes Payments for all payment processing and thus works with all the payment gateways already available in our Marketplace. How awesome is that?
Head over to the WordPress Plugin Repository and download it now!