Developers, Developers, Developers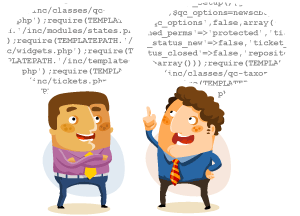 Developers are the life-blood of any tech company. It's no secret that developers make what we do possible. They create great things, fix bugs and make magic happen. They are our modern day wizards and the grand architects of the new technology age.
At AppThemes, we believe that having a team of great developers is essential to accomplishing our goal. As one of the few theme shops dedicated to making only application themes for WordPress, we will keep surging ahead and continue to be the leader of our market. We want to provide the most robust and useful application themes for our customers.
Great Developers = Great Products
As such, it has been a priority for us to hire exceptional developers to work at AppThemes. A short while ago, we announced the hiring of Pete Mall. Pete has been a fantastic resource and is helping guide development on new AppThemes projects. But we didn't stop there.
We're happy to announce two more additions to the AppThemes development team: Cristi Burca and Tyler Carter.
Cristi Burca

A WordPress core contributor, Cristi Burca (aka scribu) is one of the rising stars in the WordPress community. He has been working with WordPress for several years but his involvement in core increased dramatically during the 3.1 development cycle. He's also written 25+ plugins, some of which you've likely used before. Cristi is an exceptional coder. He's very thorough, meticulous and incredibly focused. It's only been a short time since he started with AppThemes, but Cristi has already become an essential member of our senior development team.
Tyler Carter

Tyler Carter may not be as well known as Cristi or Pete, but I guarantee that he will be. Tyler is a recent high school graduate that just happens to be a coding veteran. He's one of those guys that's just exceptionally smart and his quality of work proves it. You know, he's the kind of guy that makes you wish that you worked harder in school. We found him on Stack Overflow answering EVERYTHING! We're definitely happy that he's part of the team and plan to have him with us for years to come.
We're quite excited about our new team but this is just the start. We want to deliver new products and updates to existing products more frequently. We want to make our products more robust. We want to respond to customer needs faster. That means we're still searching for more great people.
Join the Team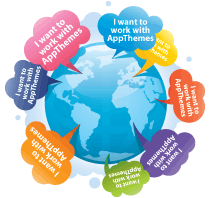 Would you be a good addition to the AppThemes team? Are you a coding animal? Do you know WordPress inside and out? Then we want to hear from you. Send us your story to iwantajob [at] appthemes.com.
We're looking forward to announcing more team members soon. For now, how about a rowdy welcome to Cristi and Tyler. We're glad to have them on board.